Use My New
"Sales Funnels Simplified" Report To Build

YOUR

List
and Make

YOU

Sales...


...100% Free


...Full Rebranding Rights
Included
Yep, it's true... Not only can you grab a free copy, you can rebrand it with your links as well!
From the desk of Val Wilson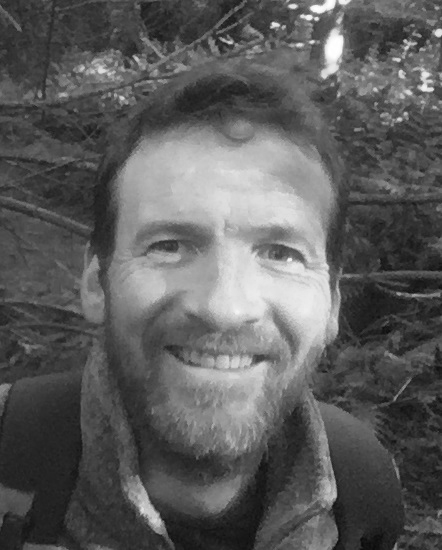 OK!Let's deal with the sceptics first... and I don't blame you for being sceptical, I've seen my fair share of charlatan marketers here too...
Why am I giving away a free report? What's the catch?
There truly isn't one.
It's a win-win situation.
See, when you get my free report you join my list, so I get a chance to build a relationship with you, to show you how I can help you. And of course to offer you paid services or products which I genuinely think can help you move your business forward.
And hey, if I fail, you can unsubscribe at any time – one click is all it takes.
Building a list and building a relationship with the subscribers on that list is hands down the most important thing you can do as a marketer.
So, it's simple. That's what I'm doing.
Which brings me on to the second reason I am giving away this report...
I've been in this game for a while. I know a bit about putting together list building and sales funnels, I know what works and what doesn't.
And I buy a lot of information products and software, and subscribe to a lot of people's lists. So I get to see a lot of other people's sales funnels.
And you know what?
I keep seeing people making the same simple mistakes, again, and again, and again.
Mistakes that, if put right, would massively increase their profits from their funnels.

And these are NOT difficult things to fix. Effective sales funnels really are very simple – you just need to understand what you're doing.
So I decided to write a report to help newbies (and more experienced marketers) get their sales funnels right.
Stupid of me I know, but I find it very frustrating seeing people do things wrong when they could just as easily do them right :)
So here it is...


Here Is A Just a Taste Of What You Will Know When You Have This Report...



Exactly what sales funnels are

How a typical sales funnel works

How you go through sales funnels every day (usually without even knowing it!)

The massive lesson you can learn from the giants like Amazon

The importance of EVERY step in the funnel

EXACTLY what you need to do to set up your funnel so you can generate leads and make sales on autopilot
Then after I wrote this report, I had a brainwave :)
Since this is all about funnels and how to profit from them, it makes perfect sense to throw in Giveaway AND Rebranding Rights so you can use it as part of YOUR OWN FUNNEL to build YOUR OWN LIST with too.
I've even set it up in my own rebrander
software for you.
You just paste in your Clickbank affiliate name into a form, click the button to rebrand your report, and it's done!

Then you can download your branded copy or even just use the link where your branded copy is stored on my server. That way, you don't even need to upload it anywhere, I take care of that for you too!

Here's How You Can Use This Report
Give it away to build your list

Sell it and keep 100% of the profits

Give it to existing subscribers as a "thanks"




Use it as a bonus for a paid offer

Use it as a bonus for an affiliate offer

Add it to book download sites

Share it on social media sites
Remember, the links inside will be YOUR affiliate links - so when anyone clicks through and buys, YOU get paid!
Just One Word of Warning...
Right now I'm working on a new membership site where I'll provide these sort of quality, rebrandable reports to members (Marketer's Tip: There's a BIG demand for these).
When it's done, the plan is to move this report to that PAID membership site, so it will ONLY be available there.
Don't say you haven't been warned... this WSO may close at any time.
If you want this quality rebrandable report (and why wouldn't you? It's FREE!!) - get it now before this offer is closed.
Now, one last thing before you grab this amazing freebie....

When you click the button, you will be taken through a "checkout" page.
DON'T PANIC!
This IS a free offer - at no point are you asked for money, card details or anything like that. I'm just using the free checkout feature of Warrior Plus for tracking purposes.
You will be shown a couple of my offers... c'mon, this is a report about funnels, I wouldn't have much credibility if I didn't have a funnel behind it :)
The upsells are simply extra products that I know can help you make even more from your funnels with even less work, should you choose to get them.
But you do NOT need to buy any of them in order to get and use the report and rebrander as promised on this page.
So click the download button below to get this report and rebrand it in just a couple of clicks.

Ok, that's it. I am not going to waste your time with pages of pushy sales copy. Especially not on something that is free :)
You know exactly what you're getting. It's free. Grab it while it's still here.

All I ask in return is that you actually use it – in the right hands, it is VERY valuable.
To your success,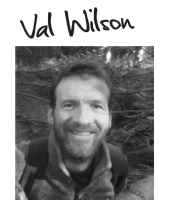 PS: Did I mention... this is FREE? :) C'mon, click the Download button now.